Wetsuit
Technologies
From our premium super-stretch neoprene to our environmentally-friendly Yulex neoprene alternative, Aqualung's state of the art wetsuits are fit for every diver's needs. Innovative technologies such as water-based glues and liquid fusion seams offer superior performance in every detail. Experience the warmth, comfort, and style of Aqualung wetsuits.

Find out more about four of our key technologies.
Liquid Fusion Technology coats triple-stitched seams for added durability and cuff seals to limit water entry.
Liquid Fusion Seam Technology with reinforced patches on the internal seam junctions enhances the durability and integrity of the seams.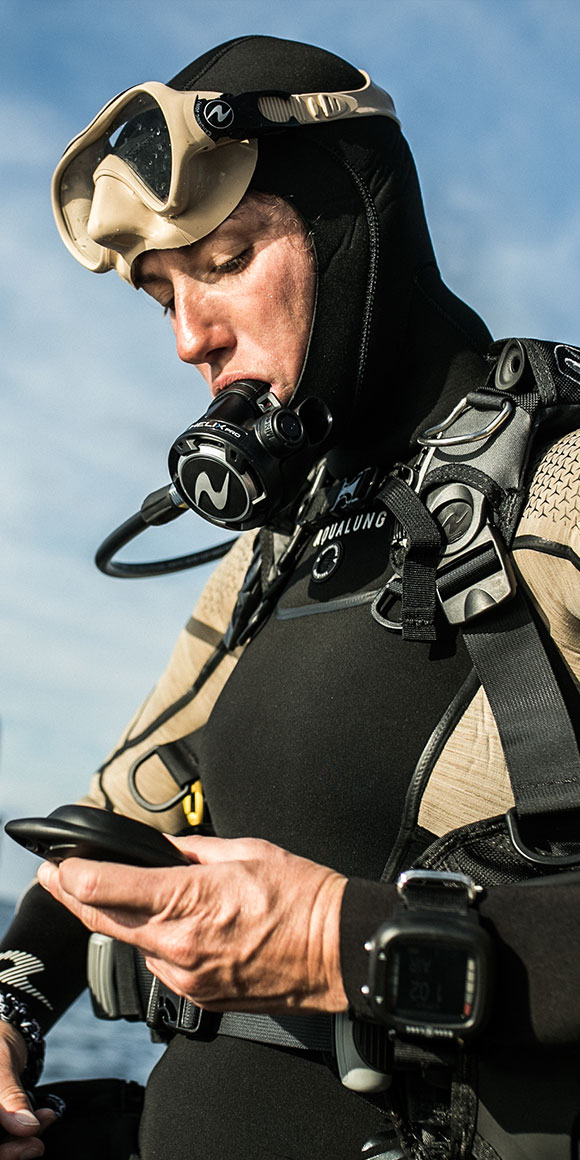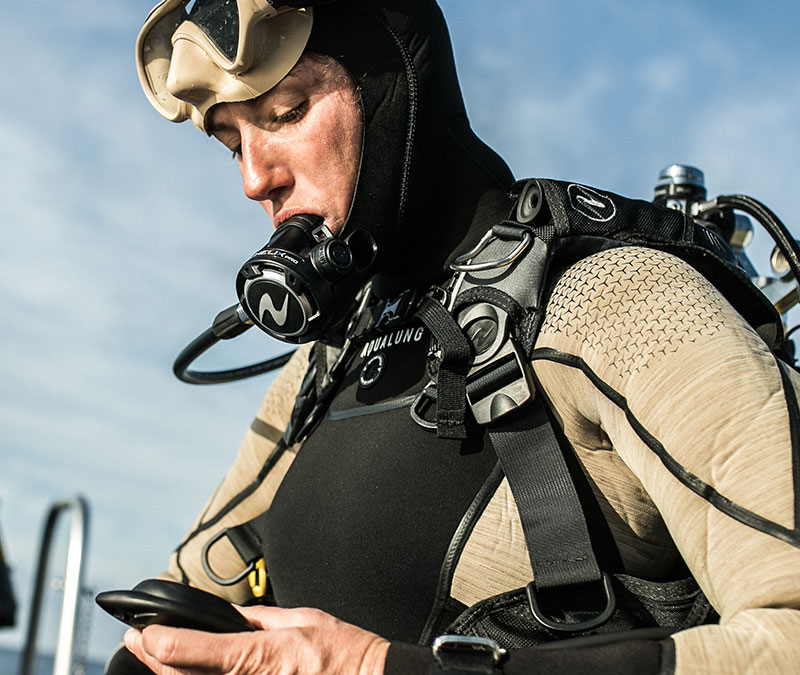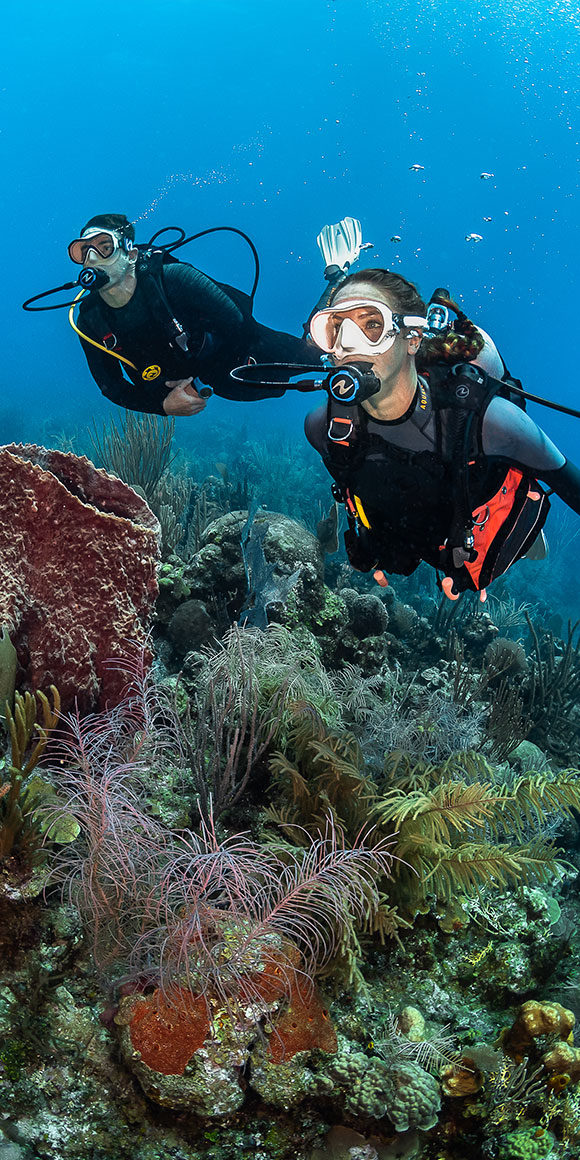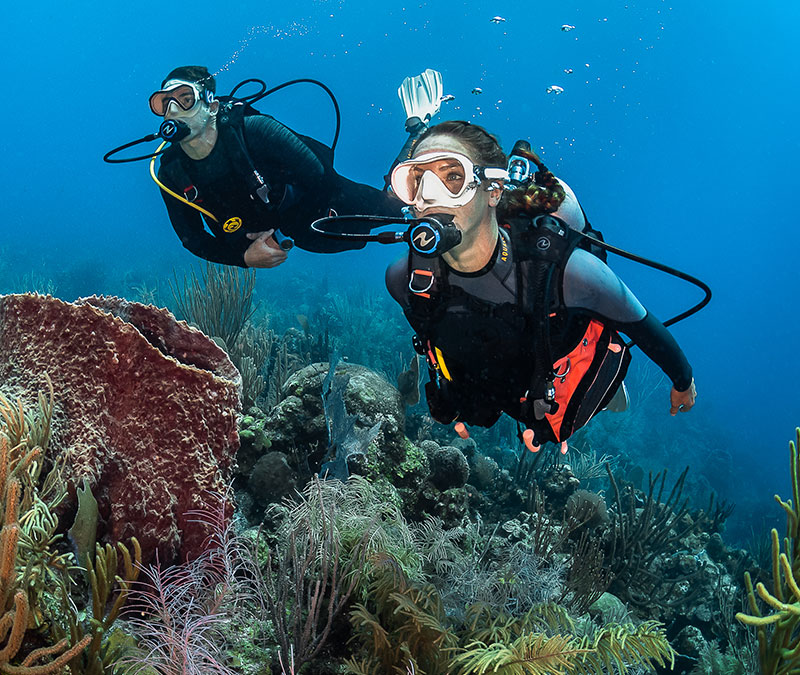 This innovative neoprene used in our premium wetsuits has 3x the stretch of standard neoprene.
Aqualung has innovated its own super-stretch neoprene material called AquaFlex. Used throughout the whole suit, our AquaFlex neoprene has three times the stretch of standard neoprene and features on our premium wetsuits.
Eco-friendly, water-based glues replace volatile solutions used in other bonding agents.
The laminating glue is water-based, eliminating harmful solvent volatile compounds.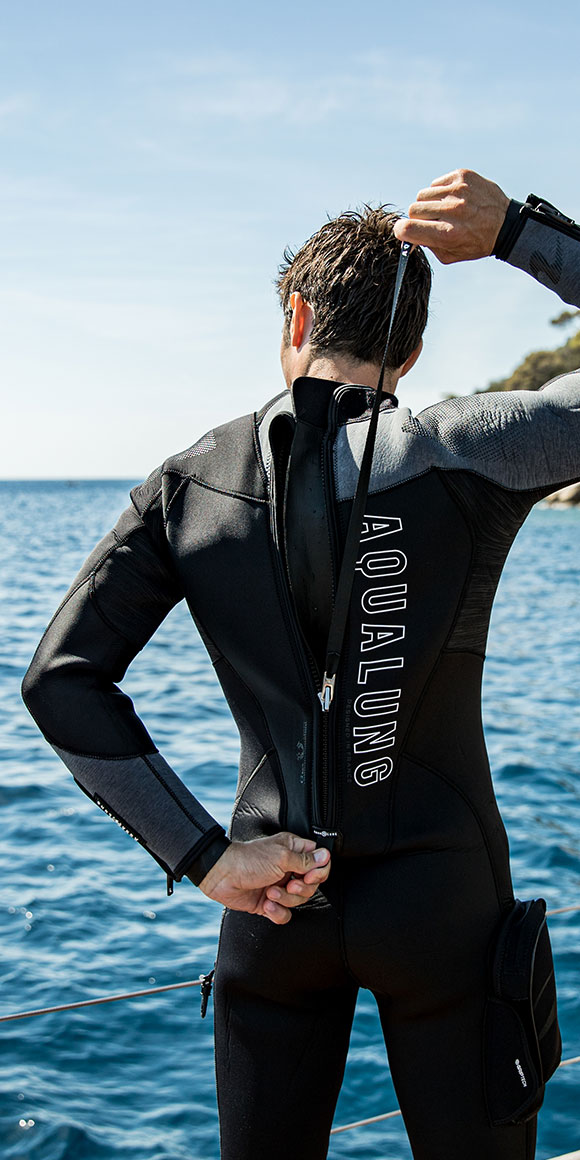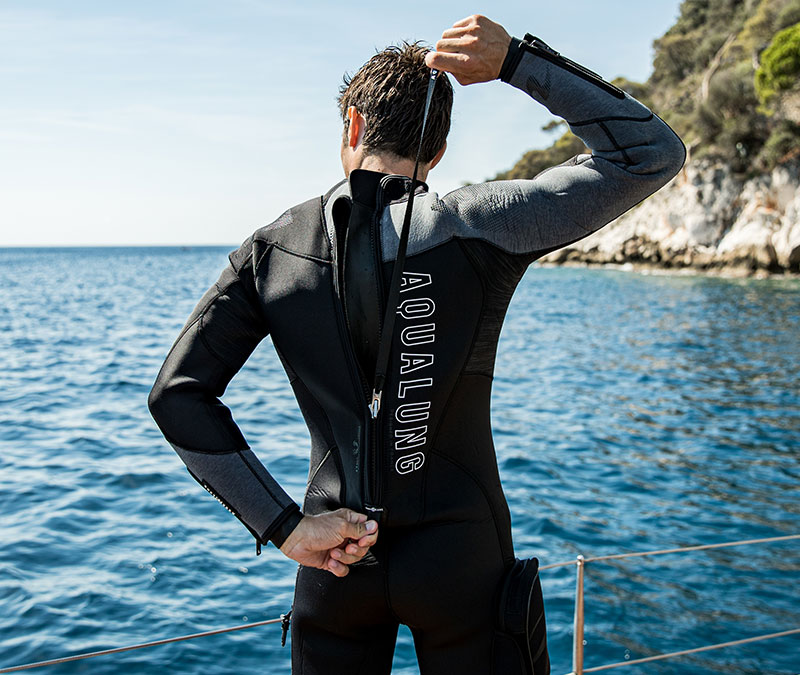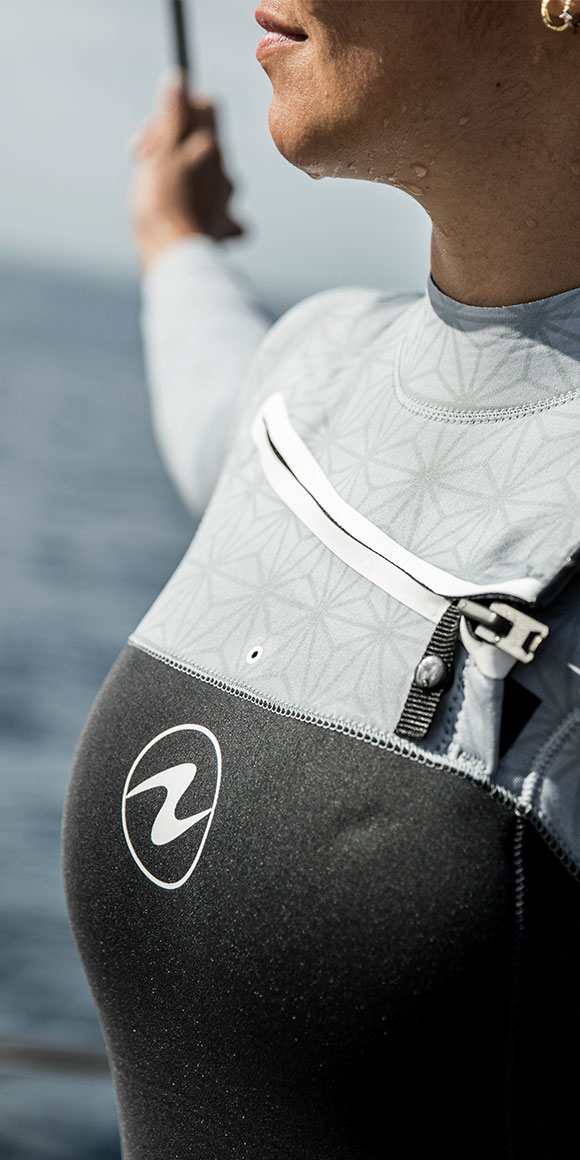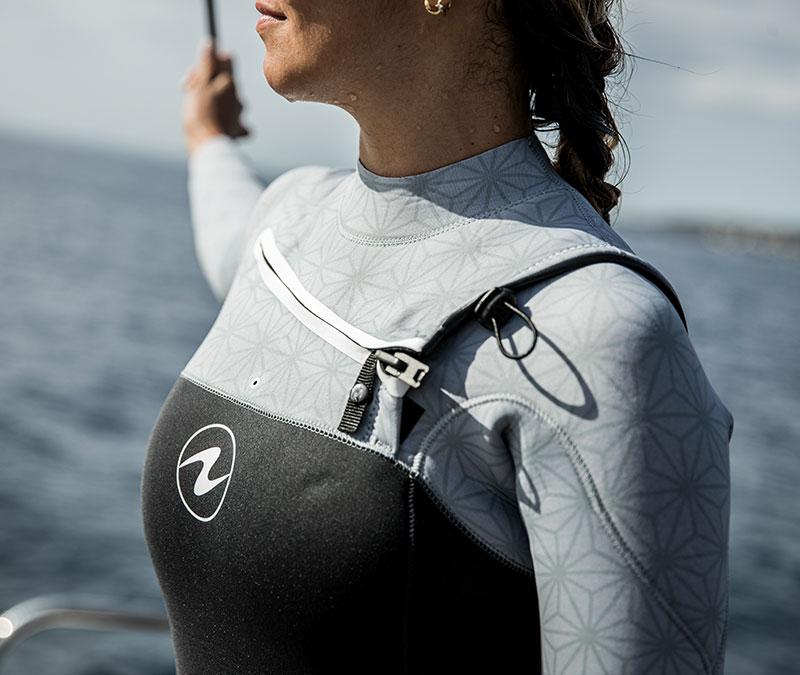 A neoprene-free, plant-based foam rubber that feels soft on sensitive skin and still offers the performance of any top-tier wetsuit.
Organiprene is a composite foam made from a mix a natural ingredients in Yulex and recycled materials. This foam is neoprene-free, 85% bio-based and laminated with recycled fabric from plastic bottles. The rubber from Yulex is ultra-pure natural rubber, sustainably-sourced and suitable for sensitive skin.

Discover other Technologies
Discover other Technologies