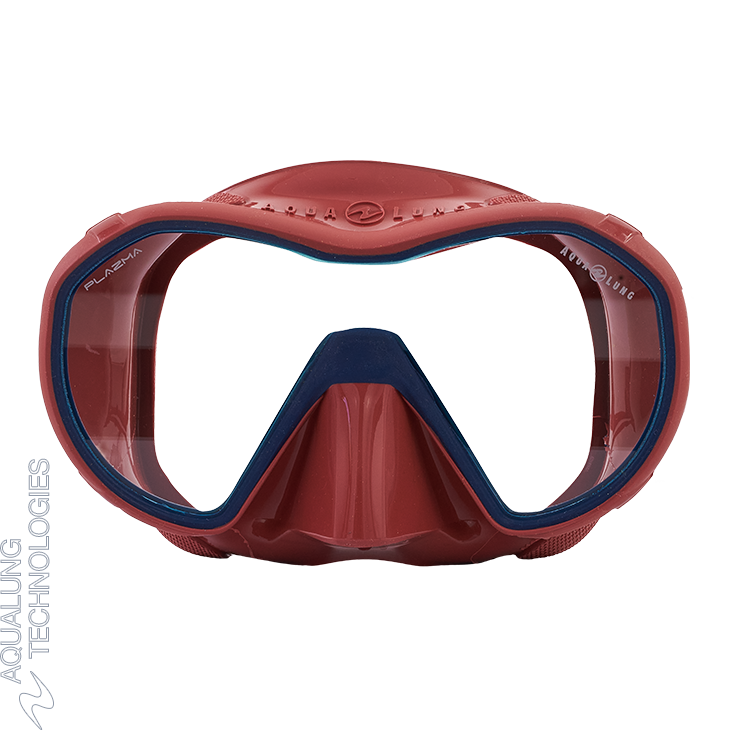 Mask
Technologies
See the world in crystal clear definition with Aqualung masks. Our high tech masks suit every diver's needs and mould to each unique face shape. Our emphasis on innovative design and use of quality materials deliver the comfort and fit you need to feel confident on every dive.

Find out more about three of our key technologies.
Aqualung's Advanced Fit Technology creates varying textures within the silicone to expertly conform to any face shape, thus improving sealing and comfort.
The current technologies used in the Linea, Plazma, Sphera X, Reveal X1 and UltraFit were born from years of R&D in a skirt geometry that fits a majority of faces. The Advanced Fit Technology (AFT) mixes both matte and gloss textured surfaces to improve sealing and aid comfort.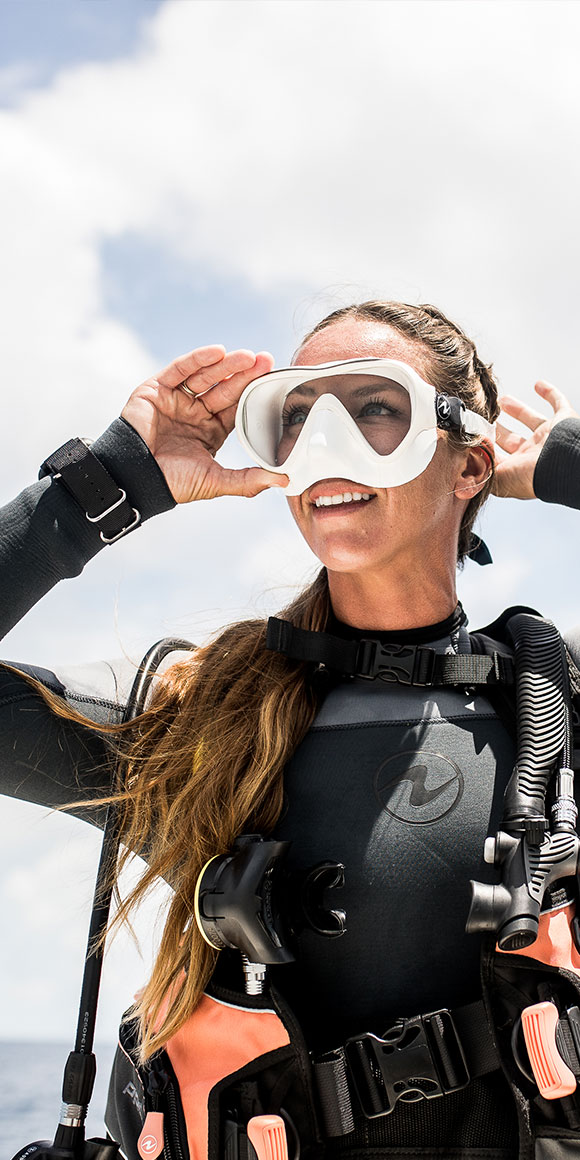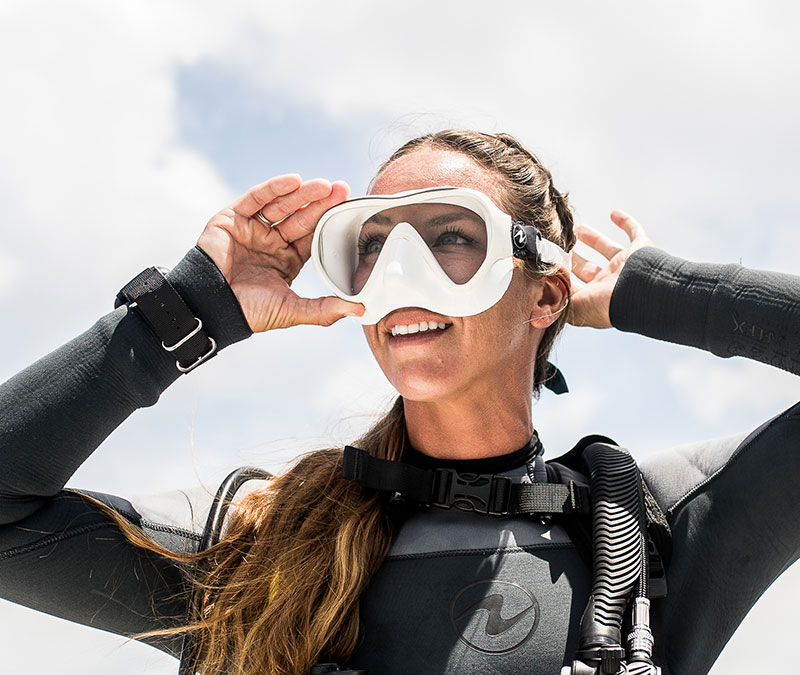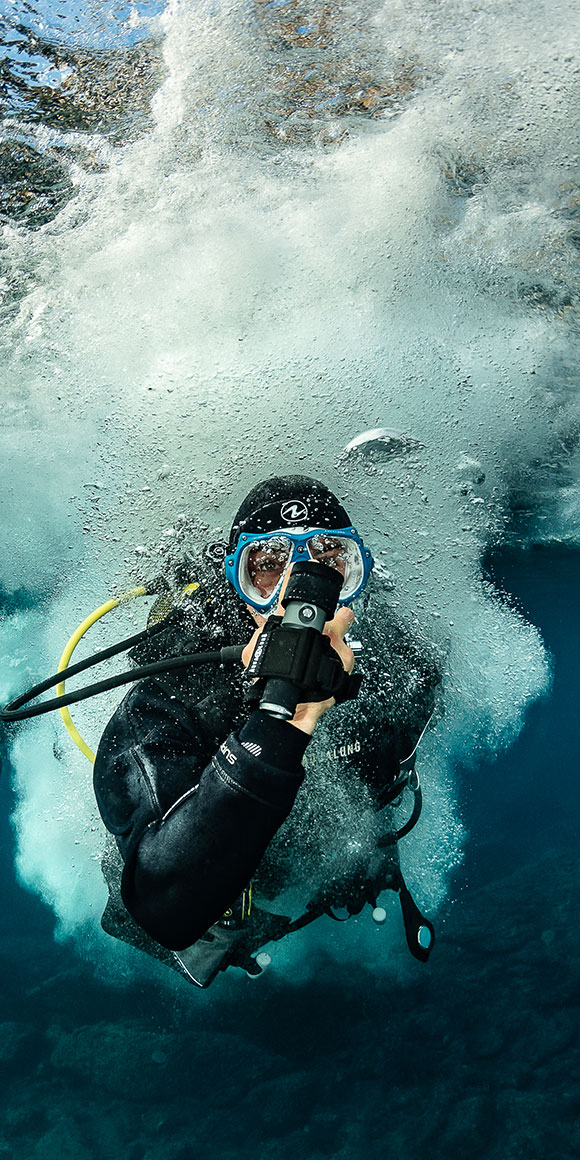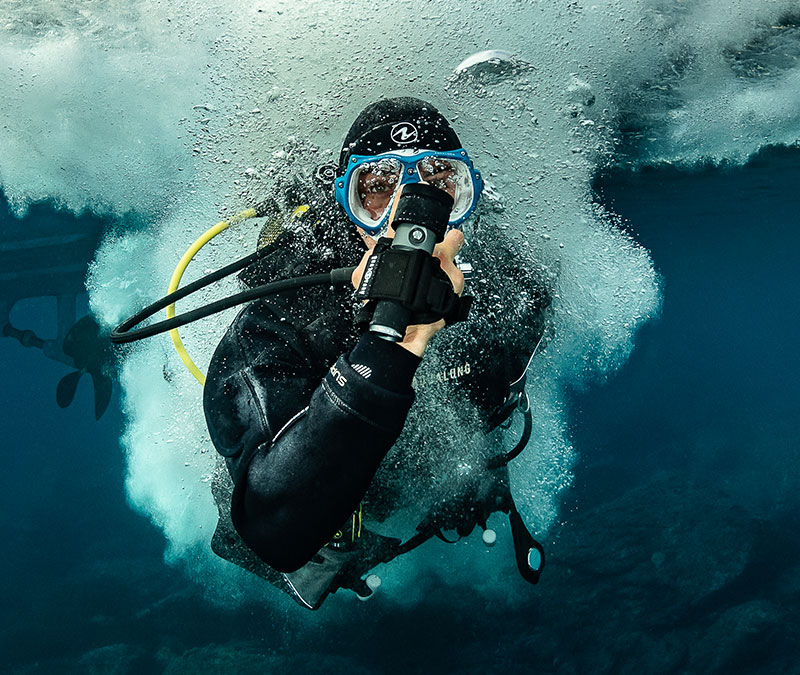 The Cardanic Joint Buckle mask technology allows both a vertical and horizontal buckle rotation. This means the joint will never pinch your face or pull the mask.
The Cardanic Joint Buckles rotate both up-and-down and in-and-out for a customisable, pinch-free buckle fit. The buckles are attached directly to the silicone skirt to provide stability on the face. Our buckles are extremely durable and sustainable, meaning they are built to last your mask's lifetime.
Universal
Advanced
Silicone Skirt
The Universal Advanced Silicone Skirt is a technical feature patented by Aqualung. Our advanced technology and wrap-around geometrical shape made of crystal-clear, soft silicone provides the perfect fit for the widest variety of face shapes and sizes.
Universal Advanced Silicone Skirt (UASS). After years of research and testing, we engineered an innovative wrap-around geometry for an excellent fit on a wide range of face shapes. The new grade of silicone creates a super soft and comfortable fit.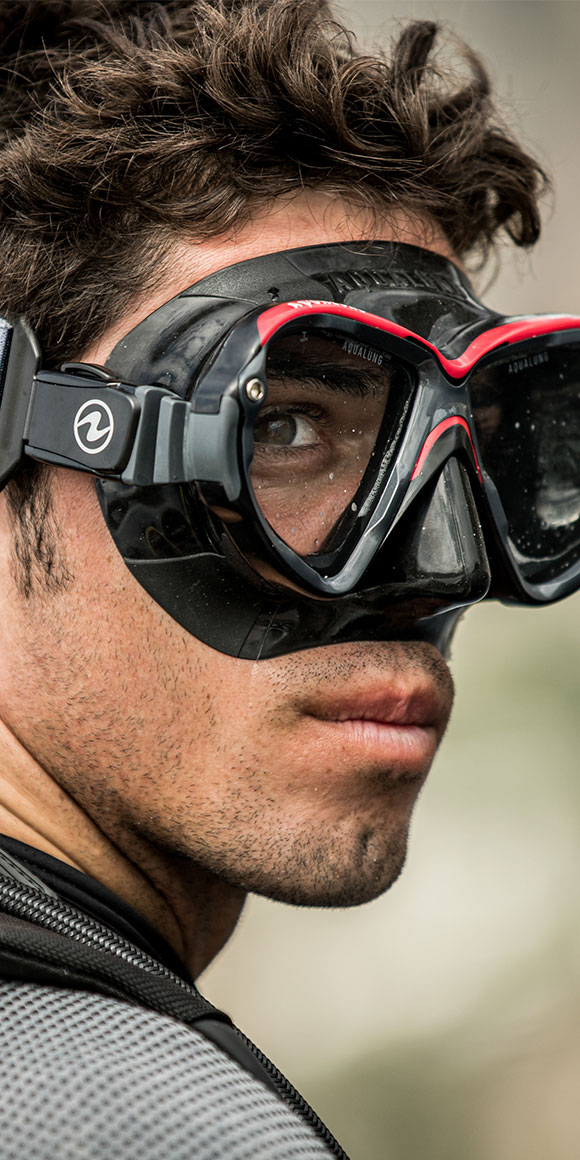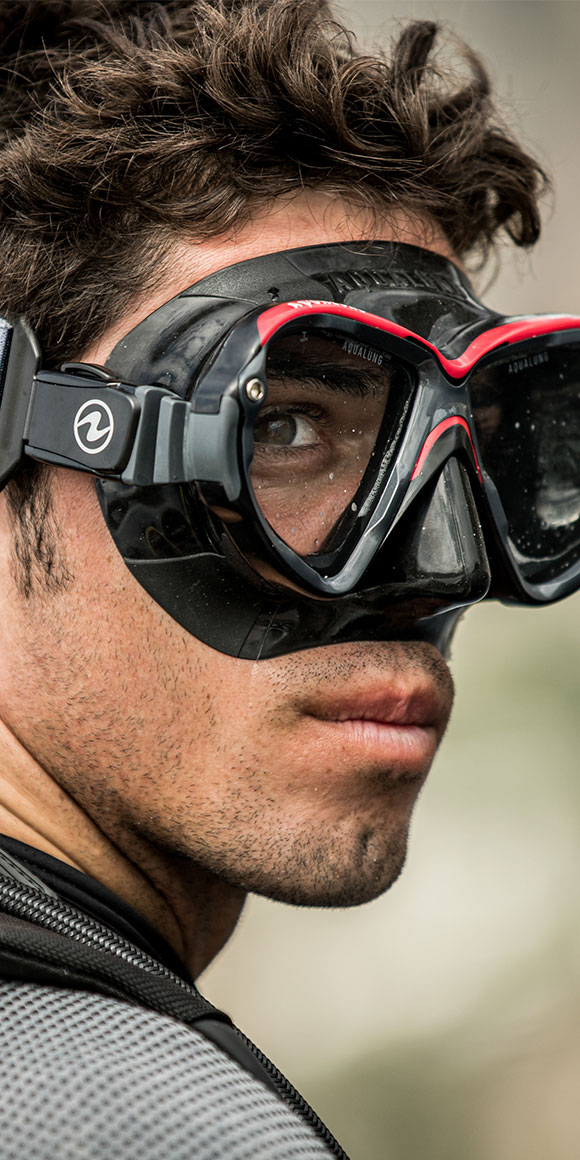 Discover other Technologies
Discover other Technologies